The yurt is opened all the year long
ARRIVAL/DEPARTURE TIMES :
 From July 1st to August 31st : booking only per week, from Saturday to Saturday
Arrival from 4:00 pm
Departure at 11:00 am
Weekend booking : from Friday evening to Sunday morning or from Saturday evening to Monday morning
Booking per night (excluding French school holidays and weekend):
Arrival from 6:00 pm
Departure at 12:00 am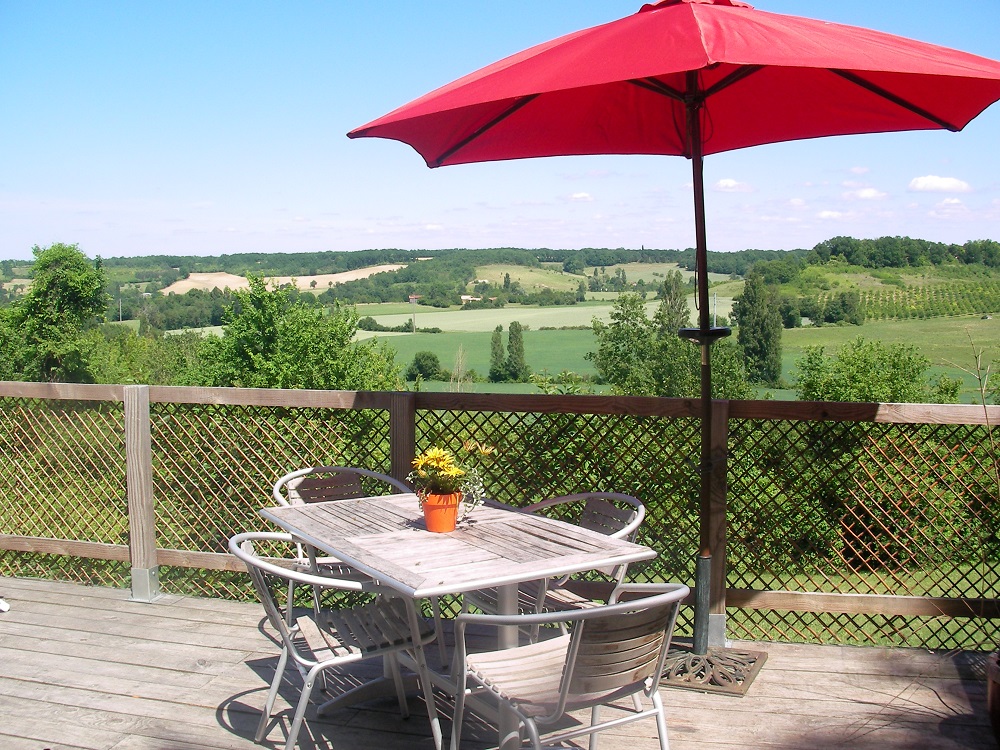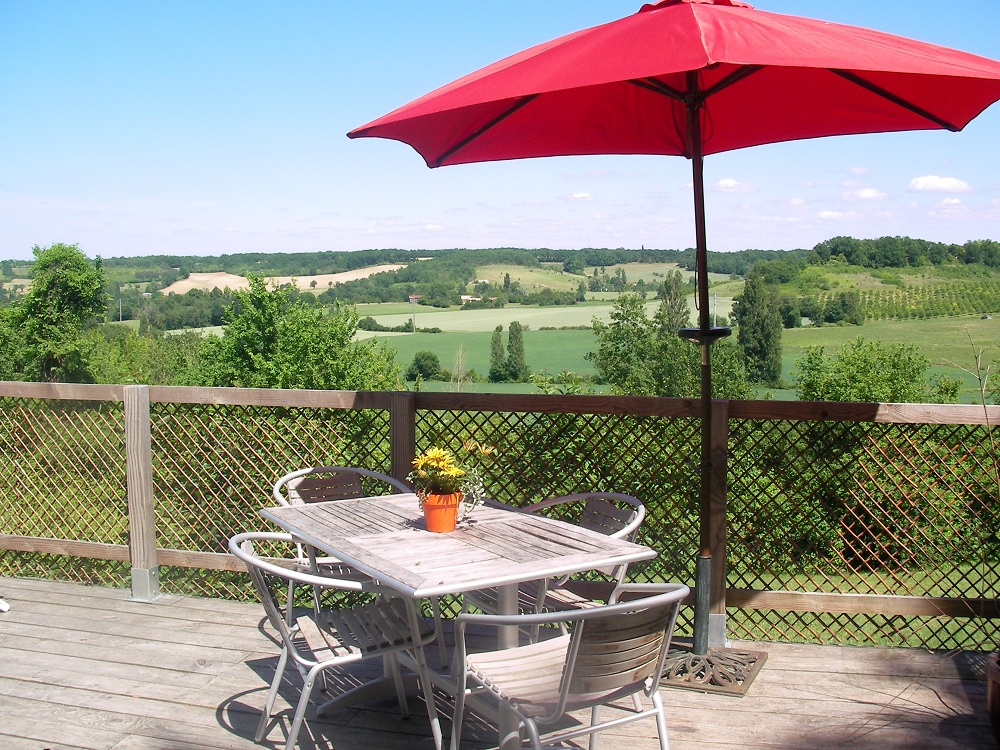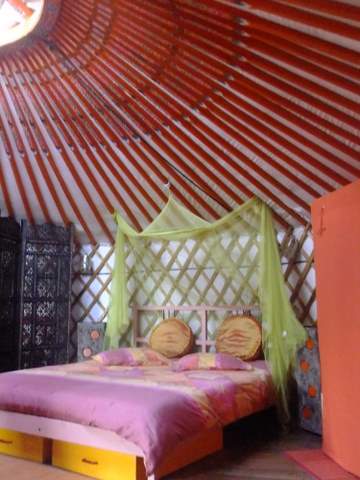 Private parking space
Outside swimming pool without heater (opened from June till September) under the responsibility of parents
Table-tennis table and mountain bikes available.
Equipment for babies and young children available (travel bed, booster seat, support baby carrier for hiking)
Bed linen and towels are supplied at no extra cost for stays less than 3 nights ; for a stay of 3 days or longer, we will charge 8 euros.
We can give you hiking maps, and any information you need to choose activities.
Equestrian center 2 km
Lougratte (grocery and bread, lake)   4 km
Montaut (bakery 'Le Fournil') 4 km
Castillonnes (supermarket, cinema, hairdressing salon) 8 km
Villeréal (supermarket, restaurants, hairdressing salon)   12 km
Villeneuve-sur-Lot (hospital) 30 km
Bergeras (airport) 30 km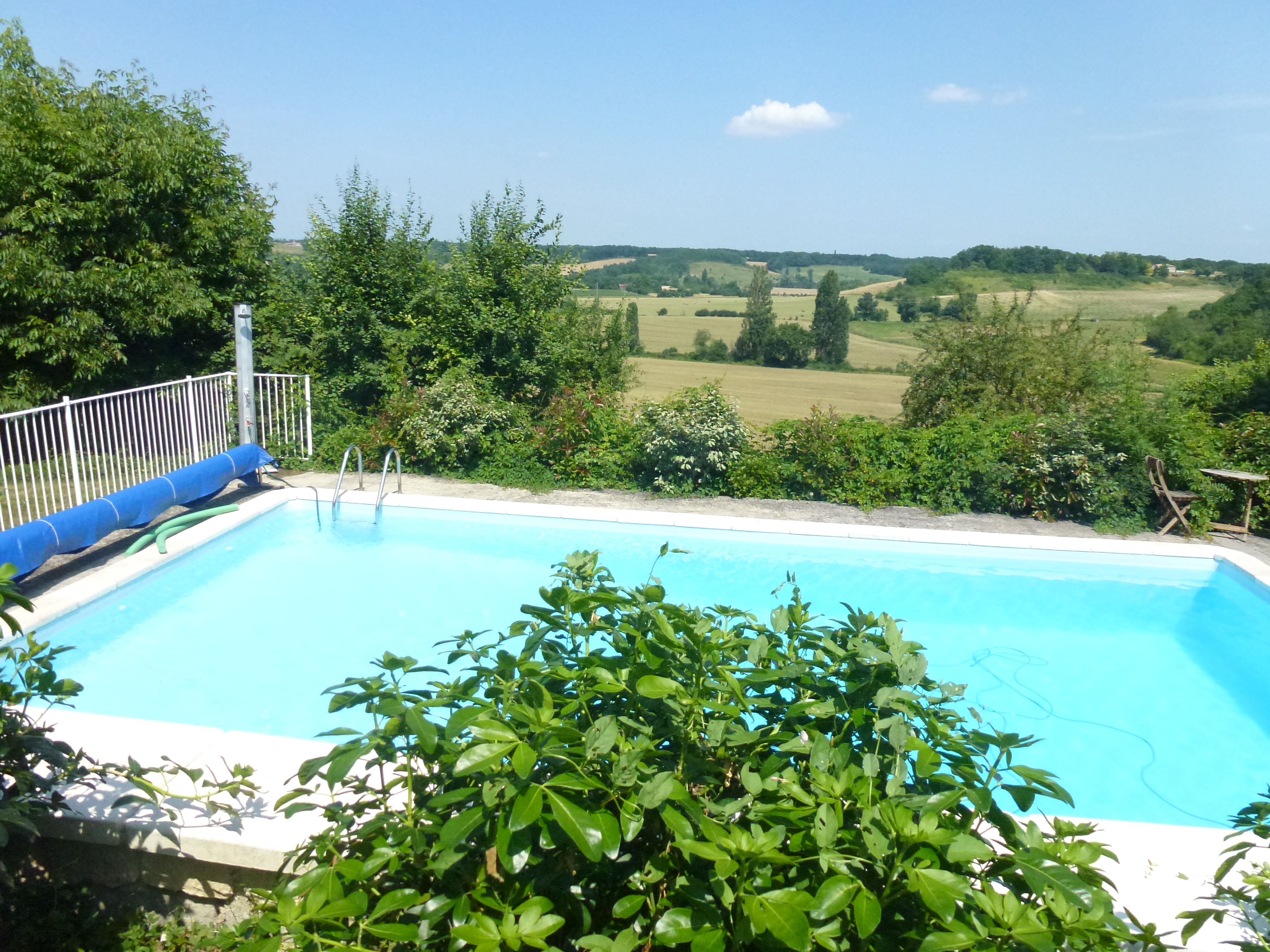 Wood burning stove on autumn/winter – wood freely provided
Household :  guests leave the yurt and bathroom neat, clean and tidy after using them. vacuum and floorcloth are available.
Security : there is a fire extinguisher in the yurt. Moreover, the yurt is a non-smoking area.
Phone/internet : decent mobile coverage. Free Wifi connection available but only the bathroom.
Waste sorting : waste sorting mut be respected in Mongrieu ; under the yurt, put glass, plastic and recyclable materials in the green basket and other waste in bags in the bin.
Washing : a private washing machine is available.
Tourism tax : Tourism tax apply to all guests (more than 12 years old) staying in our yurt from April 1st to October 31st. Such tax is 20 cents per night and per person. This tax is being used to pay for tourist infrastructure such as information services, cultural performances, etc.
Payment : can be made only by bank transfer or in cash (caspoint : 7km from the yurt).