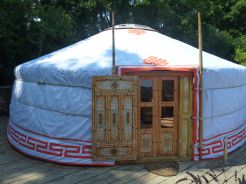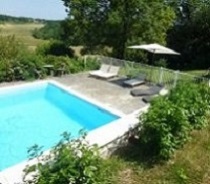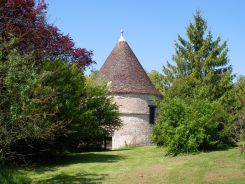 A SAISIR !
DU 17 MAI AU 30 JUIN 2015 !
Séjour promo en semaine (hors week-end)
avec 3 nuitées louées, la 4ème à moitié prix :
soit les 4 nuitées à 235 € au lieu de 268 €
(linge de maison compris)
Dépaysement et repos garantis en pleine nature...

Enjoy a secluded break in the heart of the French Tuscany…
« Offer you the opportunity to escape from the hustle and bustle of modern life and enjoy a relaxing stay in our beautiful yurt in the heart of hilly, mostly green and yellow landscapes, which look like Tuscany, as a gateway to Florentine lands...
Frédérique & Franck
Go off for the day and use immediately the long-distance footpath GR 654 (path to Santiago de Compostela) : on foot, on horseback, by bicycle or mountain bike, many quiet roads, tracks and footpaths to explore and make you discover the charm of perigourdine houses, the originality of dovecotes, 'maisons à empilage" (houses made of wood in log cabin style), fountains and old mills...
After several visits to surrounding walled towns of Villeréal, Monflanquin, Castillonnès, enjoy relaxing in our quiet garden, by the large swimming pool… In the evening, enjoy a glass or two of plum brandy, our local drink, or of a good wine of Bergerac, Cahors or Monbazillac, and then admire the view of the surrounding area on a clear and starry night…